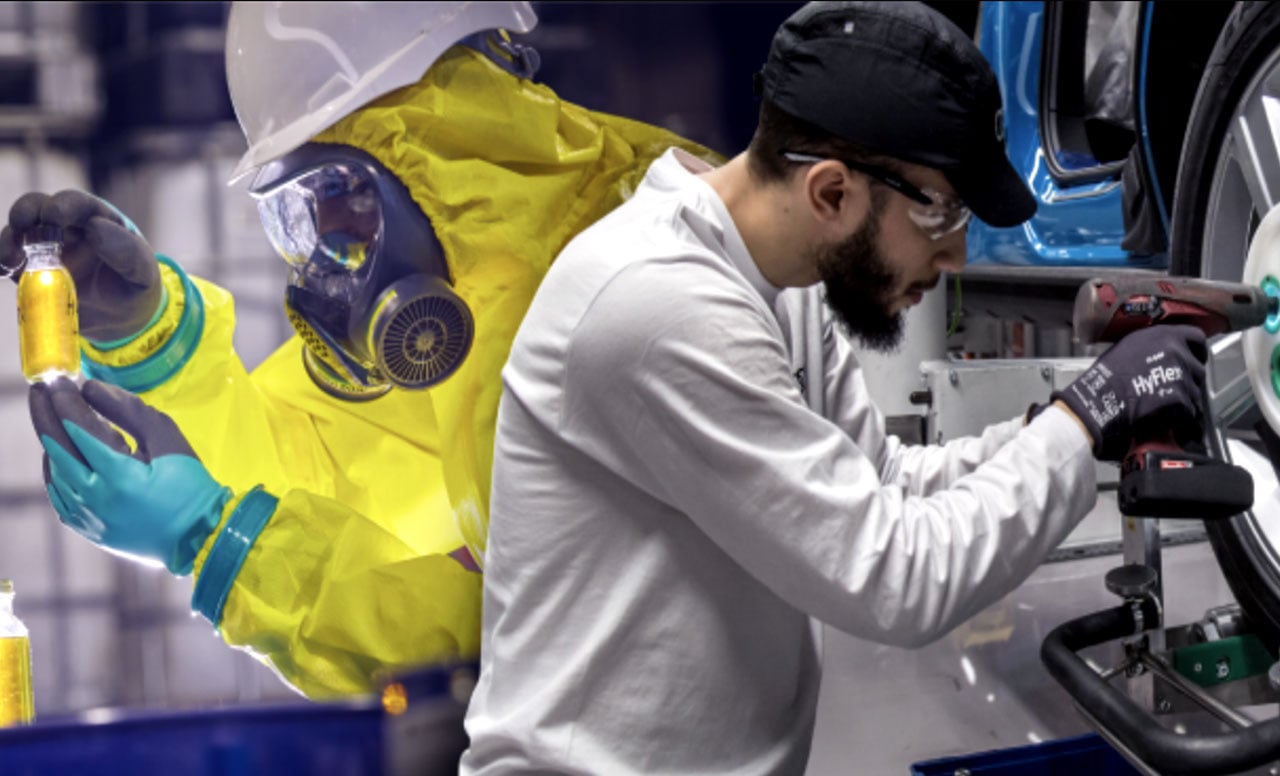 Safety gloves are a crucial requirement in industrial settings, serving the primary purpose of protecting the hands of workers. Industrial tasks such as manufacturing, machining, handling heavy equipment, fabrication, and construction, can involve physical exertion as well as exposure to dangerous elements, making hand protection essential. Even with proper precautions, injuries can occur, which is why safety gloves are designed to safeguard against specific hazards. Ansell offers a wide range of safety gloves that are designed to provide specialized protection throughout a variety of industrial applications.
Ansell Disposable Gloves
Ansell Disposable Gloves are used for temporary tasks such as handling paints and light chemical solutions. These gloves are highly stretchable and can be easily put on and taken off. Once the task is completed, they can be disposed of. Disposable gloves are more affordable compared to other types and are typically sold in boxes containing multiple pieces. Disposable gloves offer protection against exposure to contaminants including germs, waste, and a wide range of fluids, making them especially ideal for the healthcare industry as well.
Ansell Chemical Resistant Gloves
Ansell Chemical Resistant Gloves are made from durable nitrile, providing both chemical and abrasion resistance. These gloves can withstand exposure to hazardous chemicals without allowing them to penetrate the material. Chemicals on the gloves can be easily wiped off, allowing extended use or repeated use, though they should be replaced should they become brittle, damaged, or continue to smell like a chemical after washing. Ansell Chemical Resistant Gloves are commonly utilized in the petrochemical industry, and should be worn anytime a worker is exposed to industrial chemicals often found in lubricants, water repellents, paint removers, adhesives, and harsh cleaning products.
Ansell Cut-Resistant Gloves
Ansell Cut-Resistant Gloves are specifically designed to maintain dexterity and protect against cuts, abrasions, and punctures. Even though they are made from rigid materials like foam nitrile, neoprene foam, and/or polyurethane, they still allow for precise hand movements. The cuffs of these gloves are made from nitrile, providing protection for the wrists and forearms against pressure and impacts. ANSI labeling ensures that these gloves meet quality and construction standards.
Ansell Work Gloves
Ansell General Purpose Work Gloves are designed to provide a strong grip and maximum dexterity, making them ideal for tasks that involve assembling, or general material handling tasks. These gloves are typically made from foam nitrile or polyurethane, which enhances grip strength and comfort. Ansell Hyflex 11-840 Foam Nitrile Work Gloves, our best-selling work glove, is designed to provide extreme durability for extended wear in abrasive applications and features an ANSI ABR4 rating.
Contact the A&M Industrial Safety Team for assistance with identifying the right Ansell safety gloves for your industrial applications.
---

Shop Disposable Gloves At A&M Industrial
A&M Industrial distributes a wide range of disposable safety gloves from brands including Ansell, MCR Safety, Showa, and Strong. Plus, through 12/31/23, our best-selling disposable gloves are on sale. Simply click the button below to download and shop the limited-time-only savings in our Disposable Glove Sales Flyer.