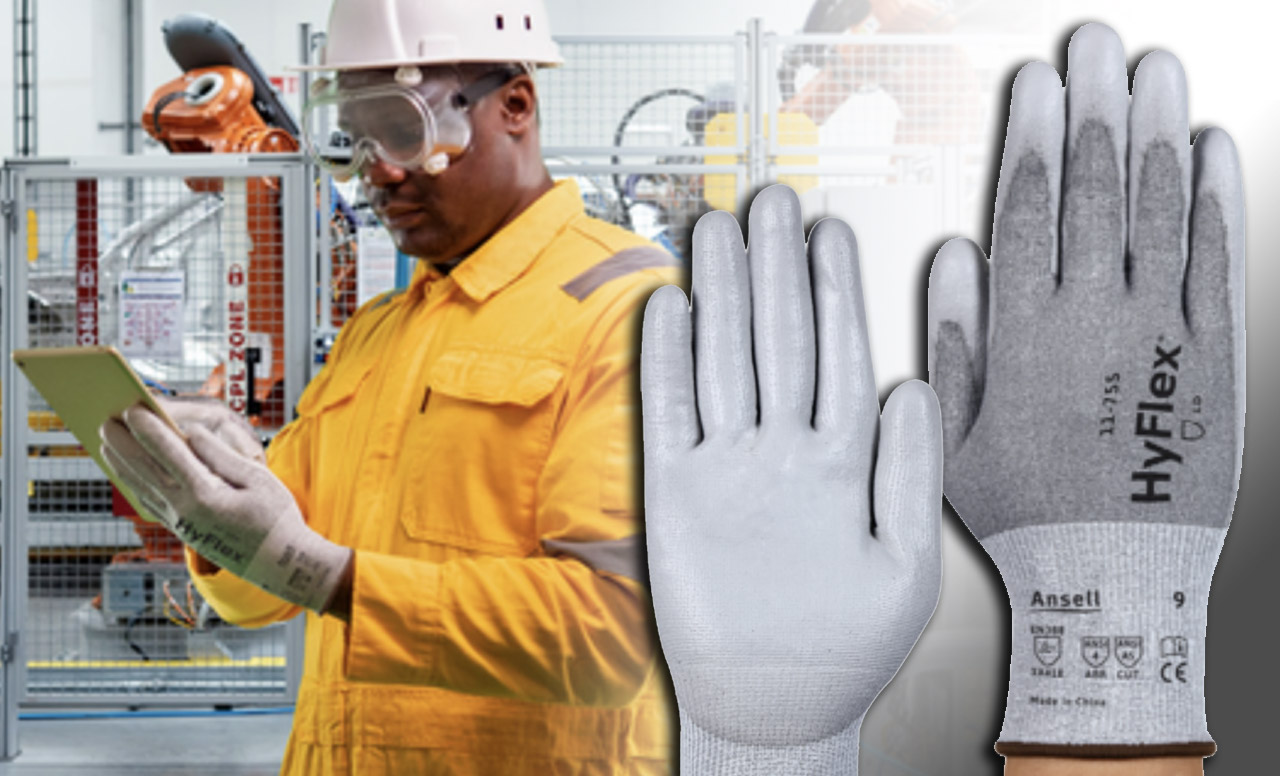 Ansell Hyflex® 11-755 cut-resistant gloves offer a unique combination of flexibility, durability, and performance. Hyflex® 11-755 Gloves are commonly used in various manufacturing, metalworking, and industrial applications, where a balance between comfort, strength, and flexibility is often required.
Unparalleled Flexibility & Comfort:
One of the standout features of Hyflex® 11-755 Gloves are their exceptional flexibility. Unlike traditional, more rigid cut-resistant materials, the palm-dipped, PU-coated gloves with nylon liner remain pliable, allowing greater range of motion and comfort. Ansell Hyflex® 11-755 Gloves are fitted to natural hand contours, providing greater dexterity. Dermatest®-approved for skin-friendliness, Ansell Hyflex® 11-755 Gloves provide all-day comfort.
Outstanding Cut Resistance:
Featuring INTERCEPT™ Cut Resistance Technology, Hyflex® 11-755 Gloves meet ANSI A5/EN ISO E standards for cut resistance, providing four times greater protection vs. standard ANSI A2/EN ISO B-rated glove. Rely on Ansell Hyflex® 11-755 Gloves to guard the user from lacerations that can be caused by rough or pointed edges, and the sharp metal chips often encountered during industrial manufacturing, metalworking, metal fabrication, and finishing applications.
touchscreen capability For Greater Versatility: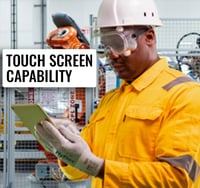 Ansell Hyflex® 11-755 Gloves are designed to provide the user hand protection throughout their application. Not only providing cut-resistance, comfort, and flexibility, Ansell Hyflex® 11-755 Work Gloves also feature touch screen capability, so you can remain protected and wear your gloves throughout your application and while utilizing the screens on a CNC machine or any touchscreen device.
---
Where DO You Buy hyflex Gloves?
A&M Industrial is a full line distributor of Ansell Gloves and Protective Workwear, including Hyflex Ansell Gloves. Hyflex Gloves are available in a variety of different styles including Hyflex 11537 Gloves, Hyflex 11-561 Gloves, Hyflex 11-819 ESD Gloves, Hyflex 11-812 Gloves, and more. All Hyflex Gloves sport innovative features and offer a wide range of protection for a variety of industrial applications.
To ensure you buy the perfect glove size, utilize our Ansell Glove Size Guide via the button below. Contact the A&M Safety Team for assistance, or for information on safety services A&M Industrial provides including Lockout Tagout, Fall Protection, Respirator Fit Testing and more.