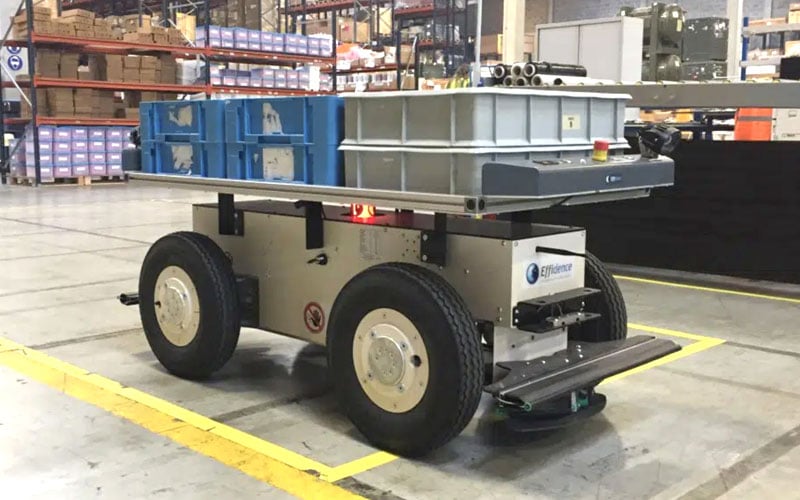 Effidence Robotic Solutions are dedicated to improving logistics performance in warehouses, production facilities, and industrial environments. These robotic vehicles offset rising fulfillment costs and improve profitability, productivity, and accuracy. A&M Industrial proudly distributes the full line of Effidence robotic logistic solutions, including EffiBOT Autonomous Mobile Robots (AMR), EffiBOT-P Robotic Pallet Stackers, and EffiBOT-T Tugger Robotized Tuggers. With options that allow both collaborative and autonomous use, we can partner with you to both identify and provide robotic solutions that will streamline your operations and logistics.
EffiBOT
Autonomous Mobile Robot

(AMR)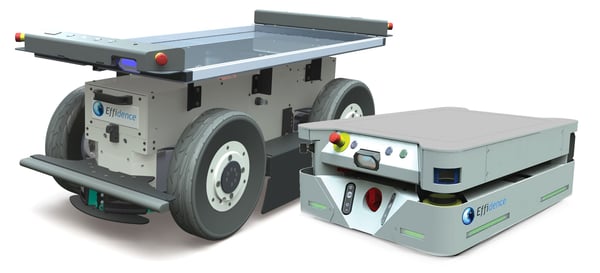 The EffiBOT is a versatile autonomous mobile robot (AMR) that allows both collaborative and autonomous use. This versatility, paired with cutting edge features and a durable design that permits use in all-weather environments, makes the EffiBOT Autonomous Mobile Robot (AMR) an ideal solution to introduce or to further your facility's automation efforts. With inflation placing upward pressure on wages and operating costs, Effidence Robotic Logistic Solutions provide a cost effective means to a more efficient and sustainable operation.
EffiBOT's industry-leading features:
Impressive Load Capacity: the EffiBOT

Autonomous Mobile Robot

(AMR) can carry up to 660 lbs., and can tow up to 1,100 lbs. with optional tow accessories.
360° Sensor Architecture: with enhanced navigation for safe, worry-free operation that is so advanced, the EffiBOT was featured at a recent National Safety Council Conference (watch video, here) .
4 Directional, Heavy Duty Wheels: highly maneuverable – uneven floors and up to 30% variances in slope are not a limit.
IP54 Protection: all components are well protected, allowing indoor & outdoor use.
Two Versatile Operating Modes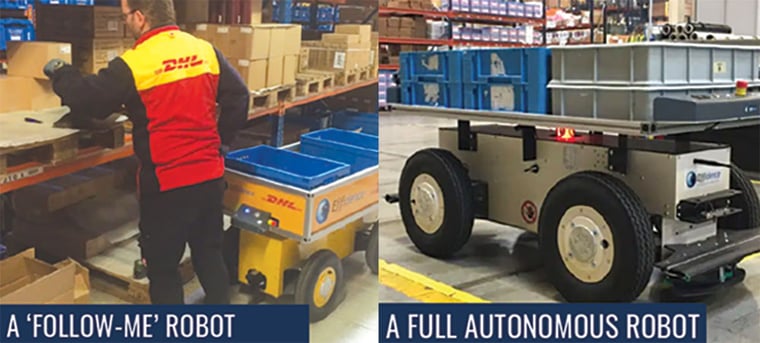 A 'FOLLOW-ME' ROBOT
Utilizing patented 'follow-me' functionality, the EffiBOT Autonomous Mobile Robot (AMR) follows a picking operator and no cart is pulled or pushed manually, providing an obvious productivity gain.
A FULL AUTONOMOUS ROBOT
Full autonomous handling allows automatic parts delivery to assembly line, and material transfer between various locations in manufacturing plants, machine shops and more.
Effibot-P Robotized Stacker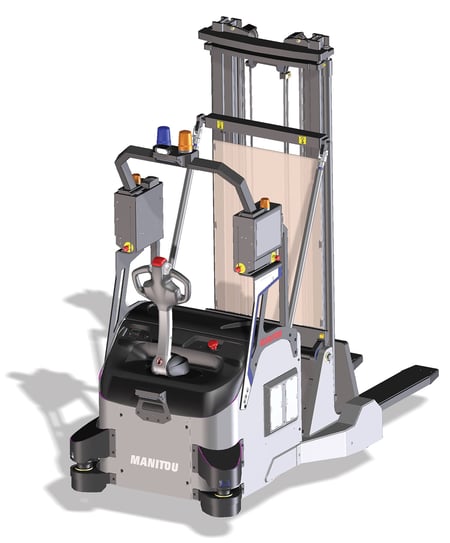 The Effidence EffiBOT-P Robotized Stacker is an AGV/AMR pallet jack that can operate both autonomously and in a collaborative mode. It can smartly track operators, in a patented "follow-me" mode, across a variety of applications. The robot can also autonomously dispatch to programmed destinations, moving pallets along its route. The EffiBOT-P Robotized Stacker is able to perform an infinite number of tasks as directed by the operator. Through the autonomous movement of material, companies can save significant time and money with this versatile robot supporting several tasks at once.
The EffiBOT-P STACKER's patented design features:
Unparalleled Load Capacity:

with a load and lift capacity of 2,900 lbs., and an 11.5 ft autonomous picking height capacity, the EffiBOT-P Robotized Stacker is one of the most versatile and powerful robots on the market.

Variable Speed:

the EffiBOT-P Robotized Stacker maximum speed is 3.7 miles/hour in a straight line, and the robot adapts its speed according to its environment for increased safety.

Innovative Safety Features:

The robot is equipped with numerous sensors and LIDARS, which allow for obstacle avoidance through 360° monitoring. The emergency shutdown system and emergency brakes further enhance the safety features of the robot.
EffiBOT-T Tugger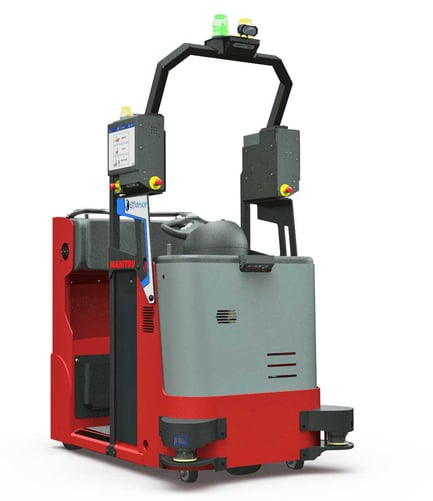 The EffiBOT-T Tugger is fully autonomous. This industrial logistics train is capable of ferrying large containers and towing different trailers to ensure on-board supply to industries.
The EffiBOT-T TuggER's patented design features:
Powerful Capacity: The EffiBOT-T T

ugger

sports an impressive 5 ton tow capacity.
Fully Autonomous: EffiBOT-T T

ugger r

ecovers its destinations via your ERP.

Innovative Safety Features: EffiBOT-T T

ugger is equipped with

360° sensor architecture and advanced navigation for the ultimate in safe operation.
---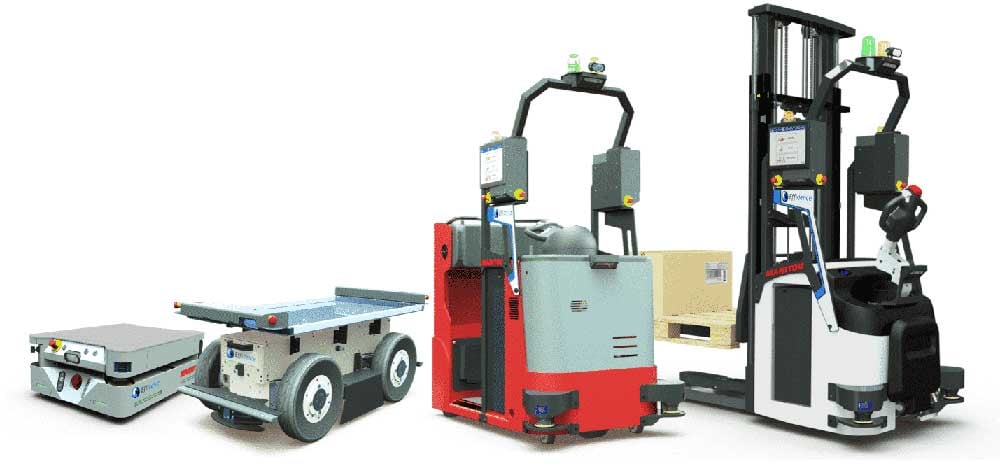 Learn More About Effidence Robotic Logistic Solutions
For more information on Effidence Robotic Solutions or for additional robot specifications, please review the resource available below, or visit our website and request a Robotics Evaluation, here.