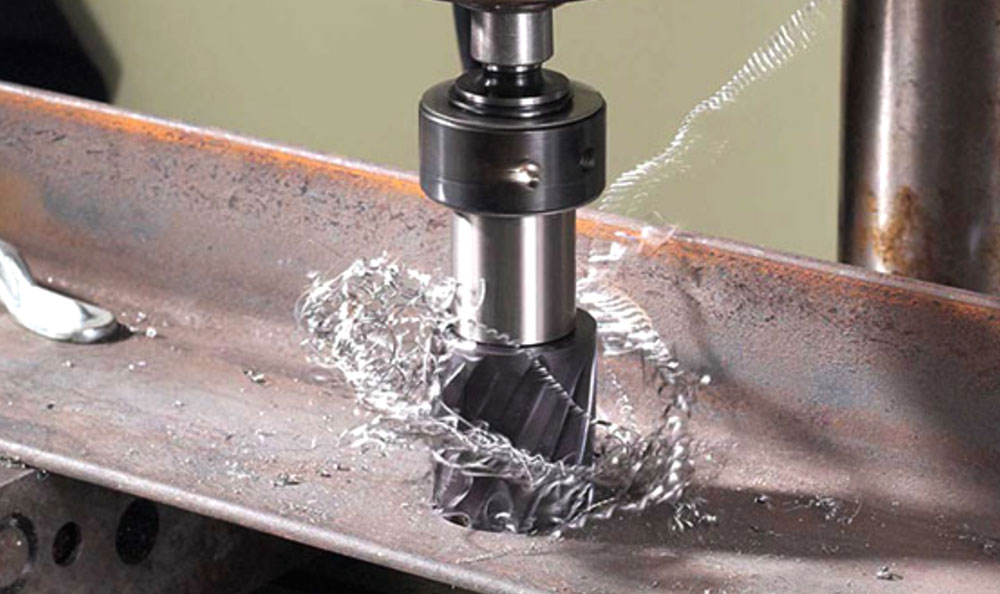 Annular cutters are an ideal product for drilling large holes through thick, flat metal surfaces. They usually cut about 10% faster than twist drills and eliminate the need for costly pilot holes and step drilling, making them an efficient tool for magnetic drill applications. They cut at the circumference of the circle, instead of cutting through the entire area of the circle and eject a slug at the end to deliver reamer-quality, burr-free holes.
Annular cutters vs. twist drills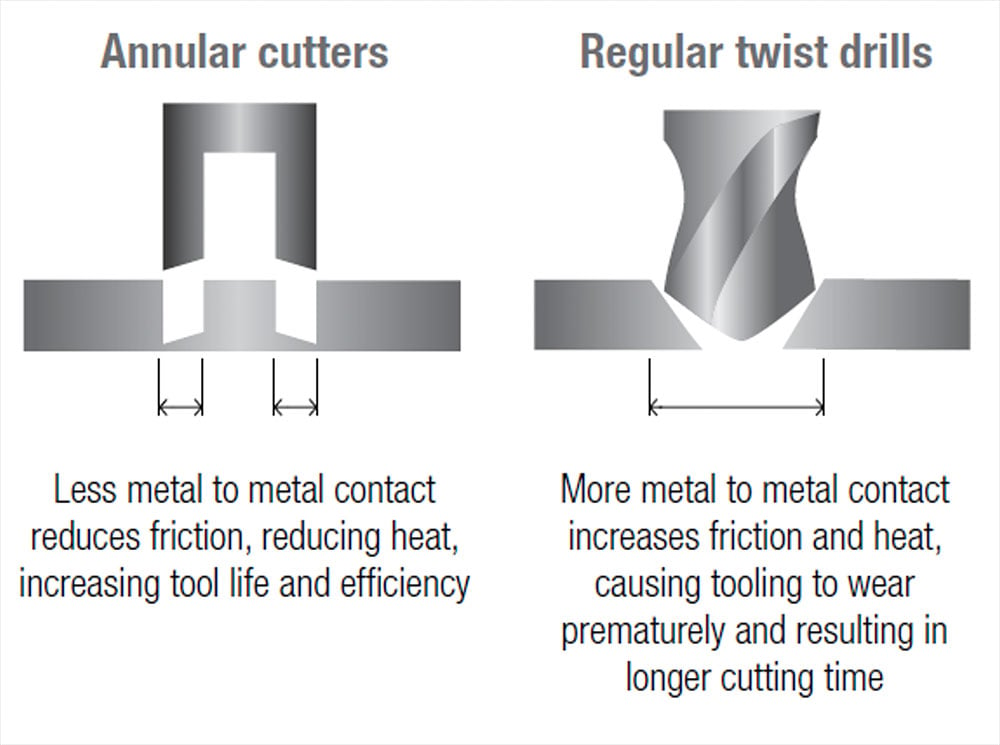 There are many benefits to using annular cutters over twist drills in many applications, one of them being faster penetration with less energy, thrust and horsepower. They also deliver superior surface finish and a more accurate hole without needing any secondary operations like reaming. Lastly, annular cutters last longer and are easily resharpened, reducing changeover costs and downtime for a smoother drilling experience. For added versatility, they fit most magnetic drilling machines including those with tool-less and set-screw arbors.
Drillco Annular Cutters
Through its DrillCo and WALTER solutions, WALTER Surface Technologies strives to help with a wide variety of applications. For quick and efficient drilling of large holes, Drillco high-speed annular cutters are ideal. They produce large holes of up to 4" of diameter and 4" of depth delivering clean and precise cuts every time. A Weldon shank is included for enhanced safety and stability when drilling.
Drillco Nitro® Annular Cutters
On the other hand, especially designed for more demanding applications, such as on stainless steel and titanium, the Drillco Nitro® cobalt annular cutters offer unmatched results. Thanks to their cobalt substrate, they deflect heat, allowing for best-in-class speed and feed. A bronze surface treatment also increases their lubricity for additional ease.
WALTER annular cutters also stand out because they are made with a sophisticated high-speed steel and aluminum blend. This unique and advanced HSS blend extends the life of the core cutters by providing excellent toughness and durability, while also reducing their brittleness.
DrillCo Carbide-Tipped Annular Cutters
Finally, the DrillCo carbide-tipped annular cutters require less effort for higher speed and feed rates. They allow to maximize the performance of any magnetic drill by drilling at a fraction of the time of a twist drill by delivering reamer quality, burr free holes.
ICECUT™ Annular Cutters
For a self-lubricating solution, the ICECUT™ line of coated annular cutters have a nano-sized lubrication layer that forms when heated, making them self-lubricating. This prevents materials from sticking, melting, or deforming during hole-making.
Summary
Designed to work on hard or abrasive materials such as stainless steel, cast iron, tough alloys or composite materials, WALTER Surface Technologies' wide selection of DrillCo and WALTER annular cutters meets all types of hole-making needs. Explore the chart below to find out which model is right for you, based on your intended application: hole size, material, and shank.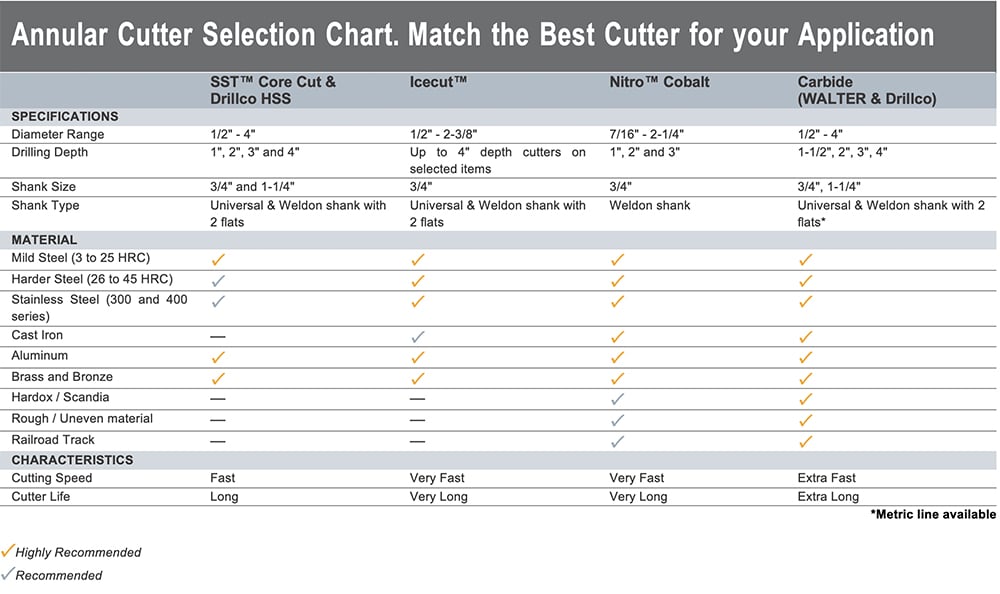 Get Expert Technical Support
Using an annular cutter designed for your specific application and material can increase both your productivity and efficiency. Consult with A&M Industrial's expert technical support team to determine the right WALTER Surface Technologies' annular cutter for the job. As a full line distributor of WALTER Surface Technologies and DrillCo brand solutions, we get you the annular cutter you need, when you need it. Contact us as +1-800-864-2660 or request assistance from our metalworking team today.
TIP: You can increase the life of your annular cutters up to ten times by using with a high-performance lubricant such as COOLCUT™ Cutting Lubricants. Reduce friction and heat to decrease the rate of tool wear and prevent breakage.
---
The most innovative annular cutters on the market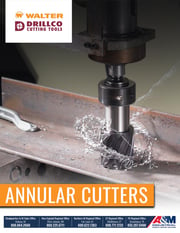 A&M Industrial is a full line distributor of WALTER Surface Technologies and DrillCo Annular Cutters, providing a wide range of high speed steel, high speed steel + aluminum, coated high speed steel + aluminum, cobalt, and carbide tipped annular cutters available. Find best selling annular cutters and annular cutter sets, plus valuable technical reference including recommended annular cutter cutting speeds in our exclusive Annular Cutter Guide.